Dear diary, i put some sugar on my fries and it tasted so bad T_T.
So, something weird happened : )
I was able to cut down 80% of what i like to call "waste" by just coming to terms with myself and realizing that even thought it's "fun" to talk everyday with people about "whatever", most of those conversations end with nothing productive or anything that will be considered important. It just became "Another thing to do just because" and going tru' the motions and whatnot. This allowed me to focus my time doing IRL stuff and things i wanted to do for a while but was not able to do so. Time is one of those things we can't get back so it's time to try and make the most out of it.
Think about it for a minute, in six months you would have achieve mostly nothing by focusing your time on doing "nothing" and just "hanging out".
I know for some people "nothing" means something and that's ok. You do you boo-boo!
There is no point on me doing what i was doing, to be honest it was just dead time. Doing nothing with a sprinkle of "something" here and there.
At this time, that is not who I am. It's not something I need and that is why we got to do something else like *insert whatever you love to do here*.
Anyways, I'm going to be focused on the "Brand" and there are some things being worked on right now on the background that I can't wait to show  you!
So just hang in there xD! Chikkie as always has been more than supportive of me and what i do, Michiru, Sleeby and Terry A. Davis! You are all like the real MVP's! And just in case this entry seems like an attack on someone, it is not. I could not care less for drama or pick and choose who I talk to. My DM's are always opened, this is about "Voice chat 24/7" so chill  your tetis.
In other "news", I was able to connect with some interesting people and I'm really hyped tbh.
Got some ETH as well, i will be investing on that maybe later.
This entry is all over the place! WOOOOOOOOOOOOOOOOOOOOOOOOOP!
Oh, got some new patrons! So Thanks EVERYONE for the support! Means a lot : )
Here is a pick of Franz, Me and our Cat "Culito".
That is it! See ya later.
~chu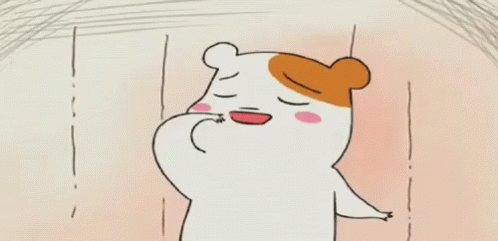 Recommended for you
ali420
2022-04-08T11:27:03-05:00
Megupets Key visual and upcoming CC0 asset Dear diary, I have been working nonstop on this animation thing. I think I'm happy with how things
ali420
2022-04-01T15:46:29-05:00
No need for toxic people in your life Dear diary, I usually keep quiet and don't get involved in "x" or "y". Basically anything that